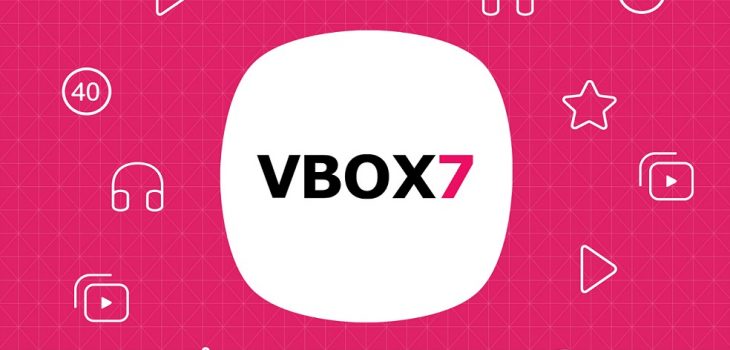 Video entertainment website Vbox7.com publishes annual video rankings
Web series Follow Me and Don't Do That, Bro, video series You Bet and Sladki Svalki (Sweethearts) by Dani Petkanov, as well as the videos dedicated to this year's victories of Kubrat Pulev and Grigor Dimitrov, are the most watched Bulgarian videos in 2017, according to the annual ranking of Vbox7.com.
Vbox7.com announced the ranking of the most viewed video content this year, divided into five main categories – Top 100, web series and vloggers, news and events, Bulgarian pop and rap music and pop-folk.
You can see the results in the video here:
The number one spot in the website's landmark annual Top 100 goes to web series Follow Me featuring singer Tita, followed by online challenge website Let's Bet (A Na Bas) featuring Dani Petkanov. Next come Kubrat Pulev's victory over Kevin Johnson, as well as Grigor Dimitrov's super success at the ATP Finals in London. They are immediately followed by hit production Don't Do That, Bro, which won the web series of the year award at international festival Mediamixx 2017.
Web series Follow Me is the absolute viewership champion in Vbox7.com It is also the most successful debut web series in Bulgaria, having attracted nearly 15m views online for its two seasons. The show Let's Bet (A Na Bas), where Dani Petkanov addresses various challenges to participants, has attracted nearly 5m views in Vbox7.com.
The most watched video in the news and events section is the match Kubrat Pulev vs Kevin Johson, followed by the news about the new Miss Bulgaria 2017. The category also includes the Irma hurricane and the sports triumph of Grigor Dimitrov.
Apart from web series, fun series and sports, Vbox7.com's users also watched a lot of music videos this year. The ranking of Bulgaria's pop and rap music is headed by Suzanita and Kaskata. The Top 3 also includes the songs of Eva-Dali and Bazuka by Krisko.
You can find all rank lists of Vbox7.com for 2017 here:https://www.vbox7.com/top20_2017
Vbox7.com generated over 3.2m unique visitors monthly this year. Of this number, some 250,000 visitors enter the website every day. On average, users watch over 63,000 videos on the website daily, and the ladies are more active than the gentlemen. Nearly 52% of all Vbox7.com are women, with men accounting for 48%.
Over 60% of all Vbox7.com users watch videos via their mobile devices. Ladies demonstrate an interesting trend – they prefer to watch video mainly on their smartphones and tablets, while gentlemen generally prefer the traditional method – on their desktop PCs.
Another fact demonstrating the growing use of internet content via mobile devices is the increasing popularity of Vbox7.com's mobile app – it grew by 15.7% year-on-year. The app is a preferred medium for watching video by users, and this year it won the best entertainment mobile app award at the Webit awards.