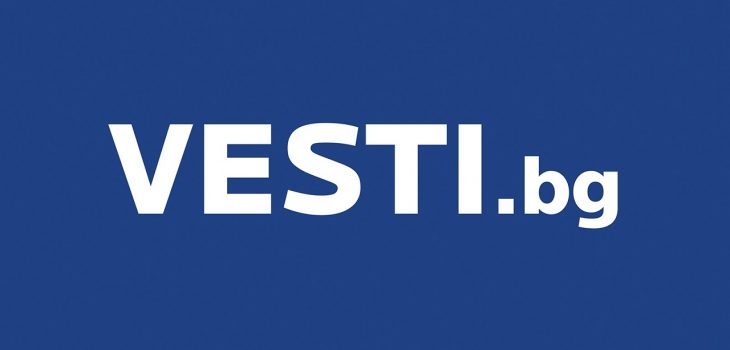 A total of 42% of Bulgarian online users get informed through Vesti.bg, Nova.bg and DarikNews.bg
Over 1.1m online users visited Vesti.bg in September, according to data from the Gemius* ranking. September was yet another month since March 2016, in which Vesti.bg was the number one news website in Bulgaria, attracting the biggest number of visitors. Thus, Vesti.bg is the absolute leader among Bulgarian information online media outlets.
The website's success is due to the contemporary approach of its editorial team, allowing users to follow the leading events from Bulgaria and abroad, while also stay on top of the latest news in social network. The website "speaks" the language of online users, which turns it into one of the top choice contemporary online media in Bulgaria.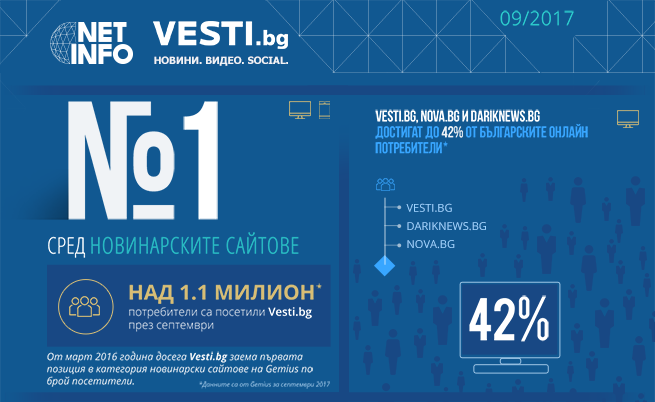 Along with Vesti.bg, the rest of the information websites from the group of Netinfo, part of Nova Broadcasting Group – DarikNews.bg and Nova.bg, also posted excellent results. In September the data shows that jointly the three websites reach 42% of desktop users in Bulgaria.
Another interesting trend is among users accessing Netinfo's news websites through their mobile devices. Their share is constantly on the rise, surpassing the number of desktop users in recent months.
This is mainly due to the change in user behavior – mobile devices are now equally used to read content outside and inside people's homes. Netinfo has managed to meet these global changes, developing modern digital technologies in a bid to improve the users' experience in front of the small screen. Instant Articles on Facebook, allowing users to read news without leaving the social network, Progressive Web App (PWA) for DarikNews.bg and Nova.bg, which gives greater speed in the usage of website through smart devices, are only a small part of the company's digital innovation's strategy.
*Data from Gemius – September 2017