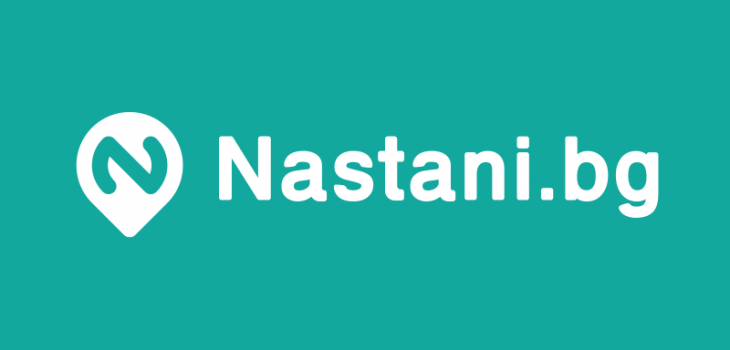 The booking portal of Netinfo and Grabo is changing the market of tourism services in Bulgaria.
The biggest digital media and technology company in Bulgaria – Netinfo, part of Nova Broadcasting Group, is launching the latest online booking system in the country – Nastani.bg. The platform has been developed by Grabo.bg, Bulgaria's biggest collective shopping website, which is majority owned by Netinfo, after the company acquired 51% of Grabo.bg in 2016.
The expansion of the product portfolio of Netinfo comes in line with the company's successful strategy to introduce innovations on the Bulgarian digital market and support the entrepreneurship ecosystem in the country. In 2016, Netinfo completed several deals, acquiring 51% of Grabo.bg and Trendo.bg, as well as a majority stake in Opoznai.bg – Bulgaria's biggest tourist locations catalogue, part of Grabo.bg. This was followed by the acquisition of  20% of Broshura.bg, and 20% of innovative online supermarket eBag.bg.
"A year and a half after we acquired Grabo.bg, the results have not been late. I am happy that thanks to our partners at Grabo Media, we will offer our customers a Bulgarian booking platform, which can compete with the global equivalents in this field,"  Netinfo CEO Hristo Hristov said commenting on the launch of Nastani.bg.
Nastani.bg is kicking off in partnership with over 350 hotels in Bulgaria, and this number will increase constantly. More hotels from popular tourist destinations abroad are to be added to the platform. The website's advantages include offering fully localized service in Bulgarian and an easy-to-use booking payment system.
"The goal of this product is to offer the best online booking service in Bulgaria. Our experts spent a long time working on the platform so we can make sure we will provide customers with a perfect solution. With Netinfo's support, I am confident we will succeed to quickly establish Nastani on our market," commented Velizar Velichkov, Grabo's Commercial Director.
To mark the launch of Nastani.bg, anyone who registers on the website and makes a booking by the end of July will get a 10% discount for future reservations.