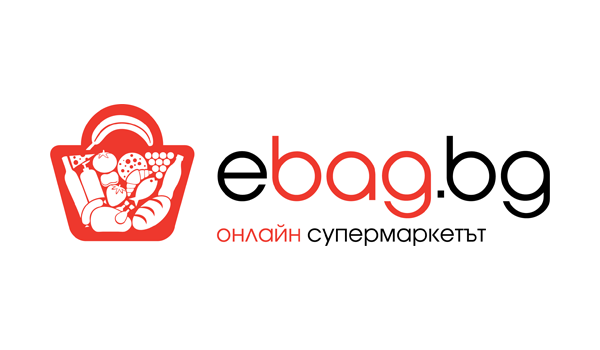 The deal is another step in the company's strategy to diversify its business and introduce innovations on the market
Nova Broadcasting Group, Bulgaria's biggest media company, is acquiring 20% of eBag.bg  an online shop offering food, home and office products. This deal comes following the acqusition of stakes by Bulgaria's biggest media group into the companies that control websites Grabo.bg, Trendo.bg, Opoznai.bg and Broshura.bg. The new partnership is yet another step as part of Nova Broadcasting Group's strategy to diversify its business and introduce modern and innovative technologies on the market.
Online shop eBag.bg, created by entrepreneur Ivan Alexandrov two years ago in partnership with one of Bulgaria's leading retailers, is currently the country's biggest and most successful online supermarket. It allows ordering and delivery of food, home and office products on the territory of Sofia, as well as pet food, non-prescription medicines and vehicle insurances. Ebag.bg saves users time and efforts by delivering their purchases at a convenient time, directly to the door of their home or office. The website offers over 15,000 items organized in different categories, while its creator's ambitions are to increase and expand its offering even further, growing beyond the territory of Sofia and Bulgaria.
"Nova Broadcasting Group continues to enrich and develop the palette of websites and platforms in its digital portfolio; with the eBag.bg deal, we are targeting the attention of business and consumers to a new service on the market – shopping food and products fully online, as well as their delivery. We support the motivated and successful young Bulgarian entrepreneurs and we believe in their potential," said Didier Stoessel, Nova Broadcasting Group CEO.
"We are confident that eBag.bg will be one of the top choices for shopping in the very near future. In the face of Nova Broadcasting Group, we have a stable partner whose professionalism and rich experience will support us in further developing this new niche – online sales and distribution of food products in Bulgaria," said Ivan Alexandrov, eBag.bg founder and manager.
In early 2016, Nova Broadcasting Group, through Netinfo, acquired 51% of Grabo.bg – Bulgaria's biggest popular services online market place, and 51% of Trendo.bg, a leading fashion online store. As part of the deal, Netinfo also acquired a majority stake in Opoznai.bg – Bulgaria's biggest tourist locations catalogue, part of Grabo.bg. In June 2016, the company also acquired 20% of the website Broshura.bg.