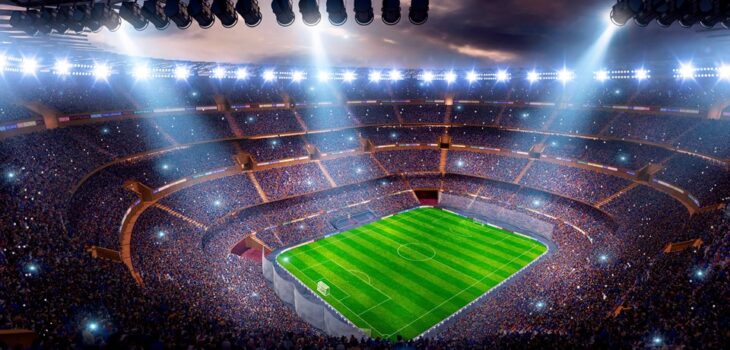 On the platform, users will have access to a livestream of all matches in the tourney, a special VR studio, interviews, statistics, and the latest news.
Nova Broadcasting Group continues to provide the richest sports content on the Bulgarian media market as an official partner of the 2022 FIFA World Cup. Gong.bg, one of the leading sports portals in Bulgaria, will offer users the opportunity to follow the most interesting moments of the 2022 FIFA World Cup live as part of a massive online platform.
Apart from TV, all 64 matches of the 22nd edition of the prestigious tourney will also be aired live in a special section. The top-notch sports experience during the World Cup, which will take place in Qatar this year, will be supplemented by a commentary studio featuring VR footage from the matches. In addition, the commentary studios from Nova Broadcasting Group's sports channels will be broadcasted both on TV and on the Gong.bg website.
The experienced team behind the sports channel and the traditional commentary studio on NOVA's air will justify the high level of trust they enjoy from football fans by offering a rich variety of curious news, forecasts before and after the matches, as well as detailed statistics on the rankings, goals, assists, penalty kicks, cards, etc. The podcast "The Gentlemen's League" hosted by Bobi Borissov will also be available on the online platform.
Each article will feature detailed statistics of the matches, which will also be available in Gong.bg's special section.
In this section, the biggest fans of football will be able to join live games with forecasts of the results, votes for the best player in a match and a goal of the day.
You can find more information here: https://gong.bg/worldcup