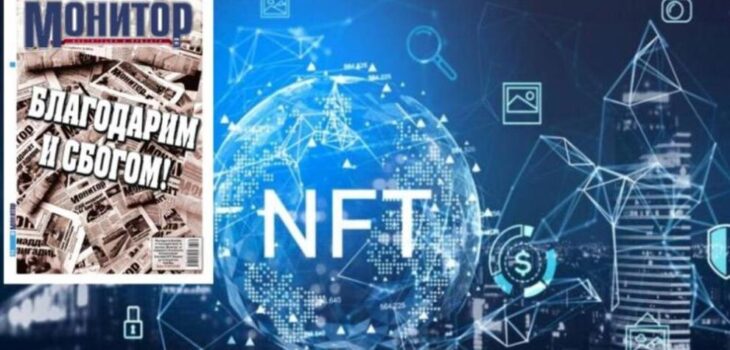 The Monitor newspaper saw its last print edition on March 22nd, 2022. The last 24 copies of the last, 24-page print edition of the Monitor newspaper have been published as NFTs, unique blockchain tokens.
The number was specifically chosen to mark each of the 24 years of the newspaper's life in Bulgaria's media space since its appearance in 1998. The 24 unique copies of the last edition are now available for the fans of Bulgarian media history on the OpenSea crypto platform.
https://opensea.io/monitornewspaper 
"We believe we have chosen the right moment for this step. It will allow us to invest on an even larger scale in the Telegraph and Match Telegraph newspapers. Both of them hold leading and stable positions on the Bulgarian market and we will continue to expand their influence. This also includes their presence online after their successful digital transformation by the team of Net Info," commented Dirk Gerkens, CEO of Nova Broadcasting Group and head of Programming, Production and Advertising Sales at United Media.
What is NFT?
The so-called Non-Fungible Tokens or NFTs transform digital works of art into all sorts of digital tokens of collector's value into unique verifiable assets. They are perfect for video, photos, paintings, and music. These assets, in turn, can be traded in the blockchain system – the latest hit in the world of currency technologies, which is independent from central banks, the issuers of the well-familiar conventional currencies. One important detail is that if you want to buy NFTs, you need to have a digital crypto portfolio. You can create one after purchasing some crypto currency and store it in this portfolio. Then you are ready to make your buy.
You can find your copy here: