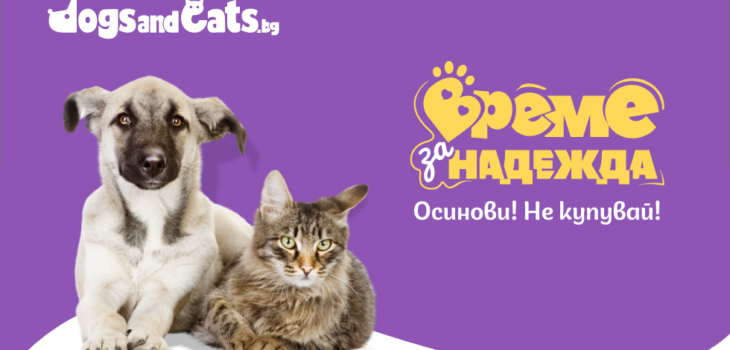 Websites dedicates special category for the stories of pets looking for their new home in one special category.
The platform DogsAndCats.bg, part of media and technology company net Info, is joining the 'Time for Hope' campaign of NOVA's Weather Forecast team. Apart from TV air, the charity cause will now have a special spot online to give additional publicity to the problem and help increase the rate of successful homeless animal adoptions.
The dedicated category on the website will bring together the stories and ways to adopt dogs as part of the 'Time for Hope' initiative, presented every Friday by the Weather Forecast hosts as part of NOVA's central newscast. In this category, users can find information about more dogs and cats looking to find their new homes and caring parents.
The goal of the section is to become a cozy online space, where more animals will get the chance to find their own loving families. On the website, which offers high quality and reliable content for all current and future dog and cat owners, readers can also find more stories about successful adoptions, as well as useful information on homeless animals.
You can find more information here – https://dogsandcats.bg/vreme-za-nadejda