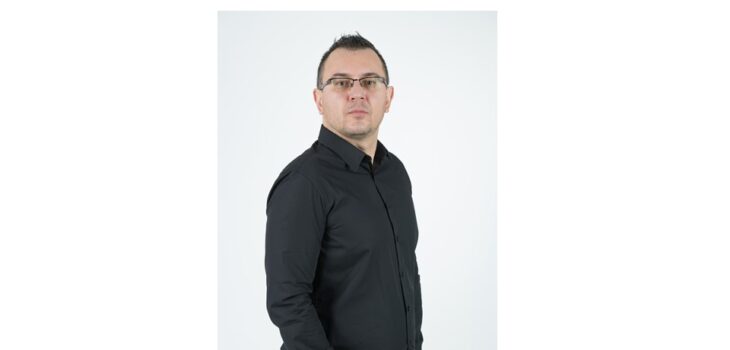 We have heard all sorts of people say that numerous times, but this time I am inclined to believe him. For the past several years, he has driven over 1,000 vehicles, including some with a BGN 1 million price tag.
He holds a business degree, but he has not work as an economist a single day in his life. He was born in Vidin, where he graduated from the Antim I Mathematics High School.  He moved to Sofia in 1995, when he was admitted at the University of National and World Economy. He describes himself as member of the "old-school" generation,  who "work heard, instead of making their money from posting photos if cosmetics, sunglasses and smartphones." He is a huge fan of Formula 1, which was the reason he entered the world of automobiles in 1999. Today, after six years as an editor of the Cars section on Vesti.bg, Plamen Georgiev is the editor-in-chief of CarMarket.bg, the latest addition to the portfolio of Net Info.
How did your passion for cars and bikes appear and which of the two attracts you more?
It all started years ago with my love for motor sports, particularly Formula 1. When I was at university, I used to watch one of my fellow-students races. He was the editor-in-chief of one of the two automobile newspapers at that time.
I watched one of the races in the newspaper's office. A very popular automobile journalist was also there. He thought there was some talent in my and offered me to learn the trade. This is how it all started out for me – almost as a joke. I never thought I would continue to do that and writing would become my profession. And it's been going on for 23 years now.
As far as which one of the two is a greater passion for me, it's cars, no doubt about it.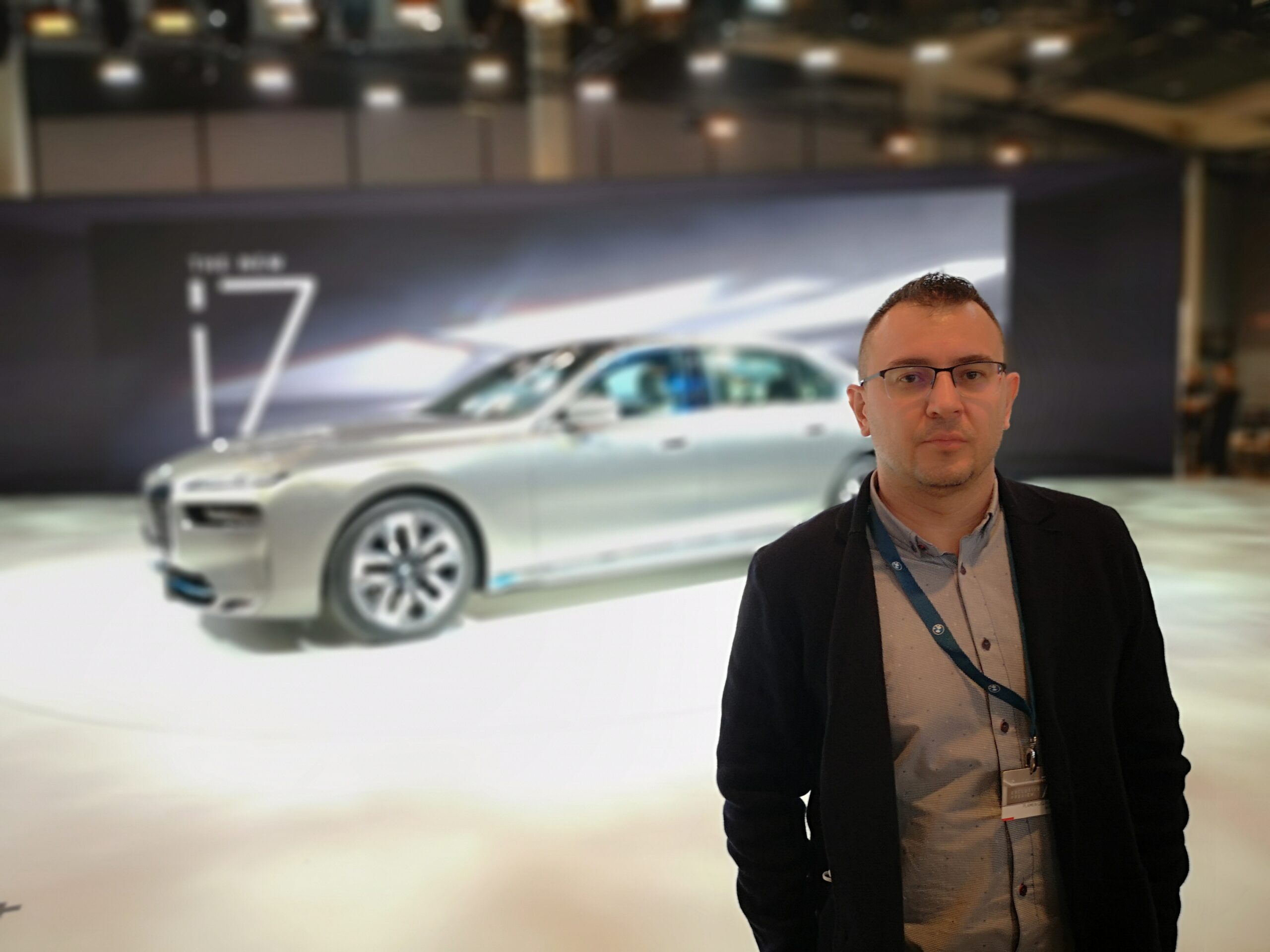 You've been covering everything from the world of cars for 23 years now. What are the greatest moments in your work that have given you a sense of happiness and satisfaction?
I don't like to be part of the cliché, but since I am from the old school, a job well done is what makes me feel satisfied. I have always tried to stick to one key rule in my life: do what you have to do, and what will happen will happen. I have followed this philosophy strictly for the past six years as part of Vesti.bg. That's why I am here now and we are having this conversation with me being the editor-in-chief of CarMarket.bg.
Of course, I will never forget my meetings with many impressive people, including some of the greatest automobile designers and some of my idols ion motor sports.
CarMarket.bg is one of the latest additions in the versatile portfolio of Net Info. As the website's editor-in-chief, can you tells how the new site is different than its competitors?
Hot water has already been invented and we are not saying we are making any inventions. On the contrary, our focus is what we believe we are strong and and hat we can offer: good vision, but most importantly interesting and high-quality content. We are not looking for sensations and click-bite headlines. CarMarket.bg wants to offer high-value materials.
And yes, although the average age of Bulgaria's automobile park is about 20 years, and the center of the automobile industry is at the entrance of Dupnitsa  (a town popular for its used car markets – editor's note), the "newly imported" topic on the website will be almost non-existing. Because we are looking to the future, and you can't reach the future with a 20-year-old vehicle you have bout for about BGN 3,000. There are enough people writing about such vehicles, we are interested in the new technologies and the latest trends.
Furthermore, I would like to point out a fact that may not be so important for the readers, but is deeply enrooted in Net Info's values.
CarMarket.bg is the only automobile website in Bulgaria, offering only copyrighted images. We are definitely not after being some sort of elite publication, but this is a fact that should be noted. Because copyright in Bulgaria is something like a unicorn: we know it exists, but nobody has ever seen it, i.e. nobody respects it. We decided we would be different.
Of course, our website is only three months old and our ambitions about its development are serious and long-term.
You mentioned new technologies, so let's talk a bit more about them. After all, technologies are at the bottom of progress. What is the place of innovations in vehicle production and will the big names in the market continue to surprise us in the future?
That was very well said: technologies are at the bottom of progress. I don't want to go into politics, because the topic Russia has drawn a very thick red line in our society. But it is a fact, that Russia is not a technologically developed country, on the contrary. I can support this claim with facts. Renault has withdrawn from its plant in Moscow, and what will the Russians be making in it? "Moskvich". How will they make it? They will put the "Moskvich" sign on a Chinese vehicle. What have the Chinese been doing for the past 30 years? They have forced all Western companies to have joint ventures with one of their companies. They got access to the technologies and now their vehicle manufacturing industry is extremely well developed in terms of technology.
Technologies are at the bottom of everything. Years ago, competition was on the front of engines and safety systems. Today, companies are investing huge amounts in technologies. Some $600 billion will be invested in electricity technologies alone by the end of our decade. And this is just the beginning. Technologies will dictate development. Because we are now talking about autonomous driving, about vehicles without steering wheels, without pedals – just like in the movies. Yes, this sounds unrealistic now. One would immediately say this will happen in 15-20 years…
Do you really think this is realistic – that we will be using cars like the ones we've seen in the movies?
Not in  Bulgaria, but this will happen in the developed world. Huge investments are being made in such technologies, and competition is omnipresent. The question is when. As I told you, I think it will happen in 15-20 years. Amid today's serious shocks in the social field, this timeline may bring a smile on the faces of many readers. But we should start thinking in perspective. A company with a history of over 100 years thinks in perspective if it wants to be successful in the coming 100 years. It will take more time and efforts to see autonomous vehicles. But in the future, these vehicles will communicate with each other and will exchange huge amounts of information; they will communicate with infrastructure and with passengers. This takes time.
Currently, Mercedes-Benz S-Class is the only certified vehicle with a Level 3 autonomy (Tesla's auto pilot is the same level, but is not internationally certified). A vehicle needs to have Level 5 autonomy to be allowed to move safely on its own. In the coming years, multiple legal cases should be resolved, but I am confident that this will happen.
There are also projects for flying cars, but let's stay focused. There is enough time for this. Now, the focus lies in electricity, which is still in its infant stages in Bulgaria. The next step is to achieve circular economy.
What do you mean by circular economy? I have heard this phrase, but not in the context of vehicles.
Circular economy is what turning led into gold was for alchemists centuries ago. Let me explain. The competition in technologies is to achieve CO2 neutrality. Nobody talks about this in Bulgaria, but at one point we will be struck by its urgency. Because we have signed the Paris deal, in the least…
But let's get back to the topic. Automobile companies (at least in Europe) are "the black sheep" in Brussels. They are to blame for all environment pollution. Of course, this is not true. But they will be the first to become CO2-neutral. This means that a vehicle production plant won't emit any harmful emissions during operations. There are many examples – Renault's factories in France will become CO2-neutral by 2030; BMW is building a plant in Hungary, which will be CO2-neutral… They will do that. What's more important is to produce a vehicle made completely of recycled and recyclable materials. It is possible and it is achievable, but currently it is only being done as an exercise, for one vehicle. They want to turn it into mass production. How do you achieve that? It's very hard, it takes time. But if you want to succeed, you should start now. Someone would laugh again and say: "I don't know if I will be alive by then, why should I care?"
Maybe you don't care, but your children will care. And as far as how difficult it is, people can decide on their own. It's like wanting to build a new house, but only using the materials from the house where you live now.
Are there such vehicles at the moment?
I saw one such vehicle recently, the Renault Scenic Vision prototype. It is a presentation of Renault's future. I will only mention one fact that illustrates the direction of thinking. It was painted in black. This color was achieved by extracting CO2 emissions and hard particles from the air, and mixing them with white paint to avoid using any artificial coloring agents that may pollute the environment. It sounds surreal. Ultimately, the goal is to take it to mass production. This will happen, but it will take years.
One of the accents on the platform is the Test Drive section aimed at offering insight into the features and qualities of a particular vehicle. Why is it so important?
This section of CarMarket.bg targets potential future clients. After each test drive, I share unbiasedly my personal impressions and experience about the competitive qualities of each model and its weaknesses. I am confident to do it because I have tested over 1,000 different models and modifications over the years.
What do you think are the main factors when you choose a new vehicle? Are fuel costs the biggest factor now?
Currently, fuel costs have become a key factor when people select their new cars in Western Europe. In Bulgaria, people's way of thinking and what they can afford are different and they don't think about this when they make their purchasing decisions. In Bulgaria, the market of used vehicles has always had a leading role, and what's important on this market is to buy something cheap, drive it as long as it lasts, and then move on to your next BGN 3,000 car.
Currently, the market of new vehicles in Bulgaria is mainly driven by the availabilities and the brands that can guarantee relatively quick deliveries are selling well. The problem is that there are popular brands that offer delivery periods of 300 days, which hampers the business. On the other hand, the market of used vehicles is rather defined by the limited budgets and there is not much room for maneuvering there.
We are on the threshold of the International Automobile Fair in Sofia, where Net Info is one of the main media partners. What should we expect this year from Bulgaria's biggest automobile fair?
This is a really big event and a big show for all automobile fans. We will certainly see the full technological potential of the companies, including over 80 test vehicles, which will be available at the exhibition.
What we don't expect, however, are discounts. Until 2019, the fair always had some commercial element and offered discounts and special offers, but these will hardly be available this year.
Will electric vehicles be the focus at the Inter Expo Center this year?
Absolutely. Almost every company will show at least one electric vehicle. At first thought, I can think of some of the accents: Kia EV6, Volkswagen ID 5, Skoda ENYAQ RS, Ford Mustang Mach-E GT, of course, Mercedes-Benz EQS, BMW i4 и iX, and many more.
We can already say that every brand has at least one electric model in its catalogue, and Mercedes has seven, so visitors of the fair will certainly not be disappointed and will enjoy a rich variety of models – to buy or just see the latest projects of each producers with their own eyes.