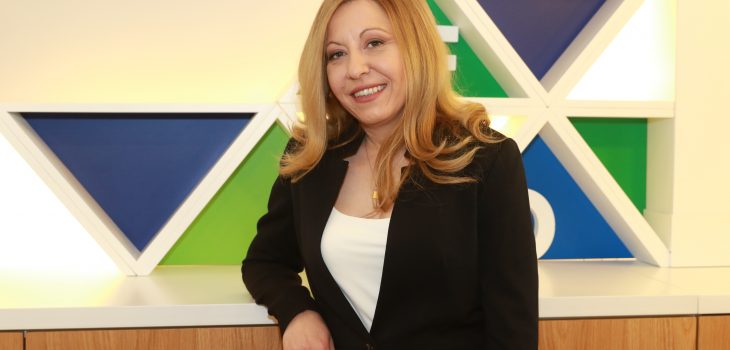 Antonia Veleva is the new commercial director of Netinfo, part of Nova Broadcasting Group. Starting May 11, 2017, she is in charge of the sales and business relationships of Bulgaria's biggest digital media and technology company.

Antonia Veleva has a 15-year professional experience in managing technologies and digital business sales on the Greek market. She has worked in international companies, including Eurisco (the main representative of Double Click in Greece), Fortune, Digitalcosystems EMEA, Adweb. She was part of the team that created the first programmatic environment in Greece, she has worked for the exclusive representative of Adobe Media Optimizer, which successful introduced the first cross media ad campign forms in Greece, combining the purchase and optimization of social media ,premium display, mobile versions and search campaigns. She holds an MA in telecommunications, she also holds a degree in SME management.
"I am happy to be back in Bulgaria after more than 15 years and I will have the unique opportunity to work with the best experts in the country's digital market," Antonia Veleva said, commenting on her appointment at Netinfo.
"We are happy we were able to attract to our team a top expert from the Greek market, which is three times bigger than ours, and I am confident Antonia, in her position as Netinfo commercial director, will contribute her expertise to the quickly growing portfolio of the company," commented Netinfo CEO .
Irina Porruzian will continue to work for the development of Netinfo's commercial ties with its clients and partners as sales manager.