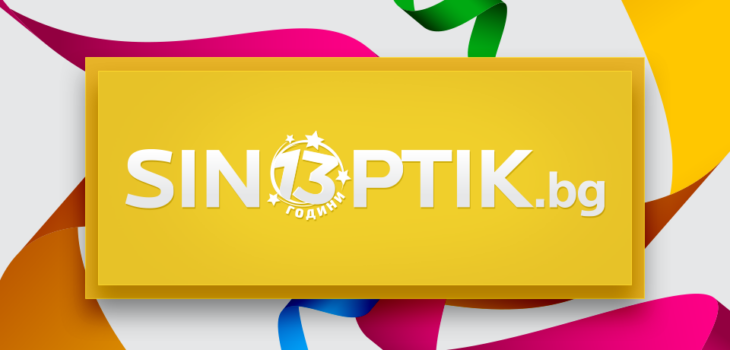 Today, Sinoptik.bg is celebrating its 13th birthday. The website, which is part of the portfolio of Netinfo, one of Bulgaria's biggest online platform, was launched in 2008 and initially offered weather forecasts for 1,000 locations, including 300 in Bulgaria. Today, 13 years later, Bulgarians can plan their weather in 80,000 points across Bulgaria and the world with Sinoptik.bg – one of the first weather forecast websites in the country with over 1.2m real users*.
Detailed 24-hour, 5-day, and 10-day weather forecasts, information about the summer and winter resorts, and information about the phases of the Moon are some of the website's key sections. The functionality displaying the change in temperature, rains, and cloud situation in Bulgaria and the neighbouring countries is very useful, too.
In 2014, Sinoptik.bg also launched its mobile app, which immediately became one of Bulgaria's most popular app. Its latest Android and iOS version offers detailed info about the weather – anytime, anywhere, providing users with regular weather updates. The app also has a widget to monitor the weather from the mobile phone's home screen.
Since 2019, users have also been able to send their original photos they can find in the Photo of the Day section.
The team would like to thank all users who start their day with Sinoptik.bg!
*Gemius Bulgaria (Combined Results for April 2021).