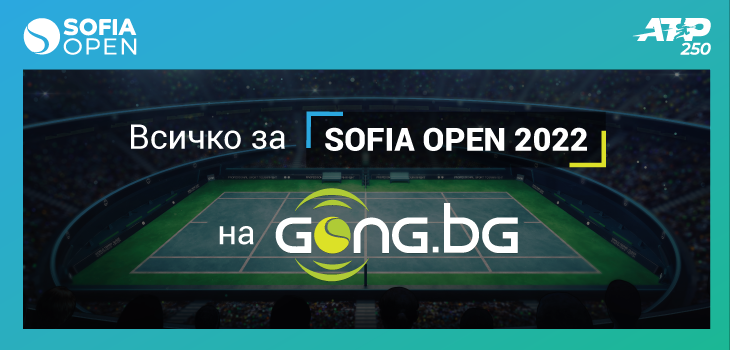 Gong.bg is part of the Net Info portfolio and is one of the leading sports portals in Bulgaria. Gong.bg has a special section of the Sofia Open 2022
The ATP 250 Sofia Open 2022 tennis tournament is one of the most important tennis sporting events in Bulgaria. The tournament will be shown live exclusively on the sports platform Gong.bg. The elite of world tennis will come to Bulgaria for  seventh year in a row to compete for the prestigious title in Sofia between September 24 and October 2.
Bulgarian viewers can follow all the tournament main draw matches on center court and the preceding qualifiers online on the special section in Gong.bg.
The biggest news this year is that the Bulgarian public will again be in the hall as the event will be held in "Arena Armeets".
You can aread more details about the event here on the website and very soon in the special section dedicated to the tournament.
About Gong.bg
Gong.bg is one of the leading sports portals in Bulgaria. The website provides sport news, analysis, exclusive sports content, video, games, livescore and other engagement tools. The platform aims to be the most up-to- date and most reliable source of sports news. Key feathers is video content from Efbet league, English Premier league, UEFA, Bulgarian Volleyball League etc.