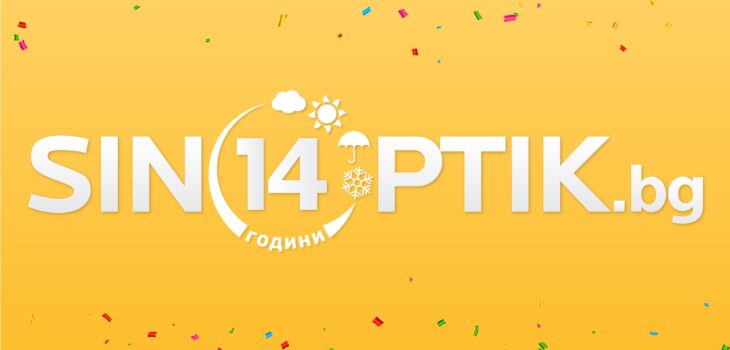 The website Sinoptik.bg, part of the portfolio of media and technology company Net Info, is celebrating its 14th birthday. The platform, which was launched in 2008, is one of the first of its kind and has quickly become a top choice of information about the weather in Bulgaria and worldwide.
Upon its creation, the website covered 1,000 settlements, and today the audience has access to information about the weather in over 80,000 locations worldwide. Over the years, the functionalities of Sinoptik.bg have been expanding and in 2014 the mobile app was created to offer maximum comfort and quick access to weather forecast. The app can be downloaded for free from Google Play, App Store and AppGallery.
Some of the key functionalities of Sinoptik.bg include current forecast, 24-hour forecast, five and 10-day forecast, as well as additional useful weather information. The option available on the website allowing users to send their original photos ad publish them in the section "Photo of the Day" adds extra value to the platform.
Sinoptik.bg's development follows the logic of the audience's needs. Very soon, the platform will also offer even more detailed forecast and new functionalities meeting the high expectations and fast life rhythm of consumers.