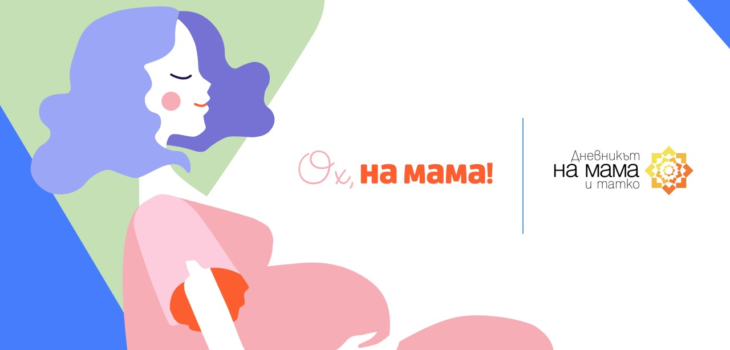 Mom and Dad's diary (Дневникът на мама и татко) and Oh, Mommy's! (Ох, на мама!) are joining Netinfo's attractive commercial offering in the form of combined standard display advertising on their platforms.
The two websites share many similarities in terms of their overall strategy. Both platforms have been developed in close collaboration with medical professionals, experts and entire teams of selected partner hospitals.
Their common goal is to act as a one-stop digital shop for high-quality, reliable content produced by specialists and medical teams to help current and future parents in raising their children.
What brings the two websites together is their common mission and approach. What distinguishes them are their audiences and development paths.
How do the two websites perform based on Google Analytics 360 data (March 2021)?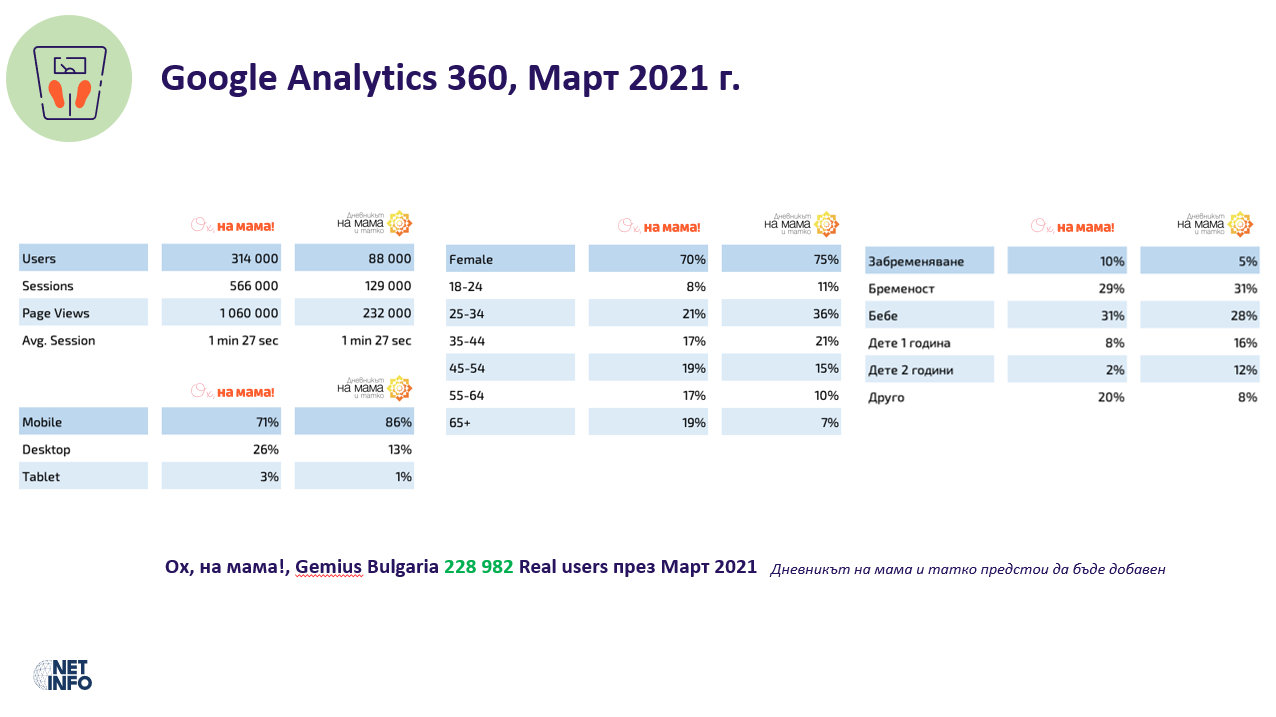 Daily capacity – 40,000 IMP, 25,000 users (combined desktop and mobile)
Formats and CPM – 970×250, BGN 18 | 300×600, BGN 25. | 300×250, BGN 18. Only two banners per page, without indirect programmatic.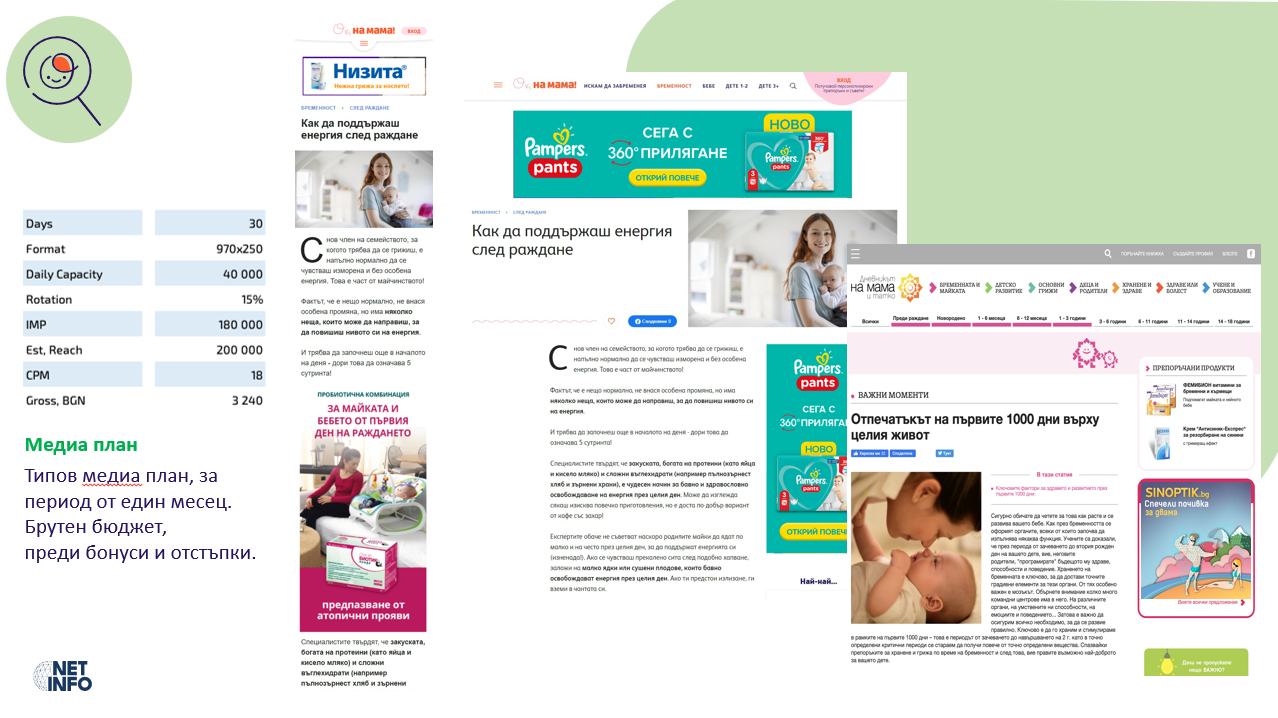 What are the advertising options?
Programmatic Direct Deals, Guaranteed and Preferred, with all approved DSPs.
Distribution – combined advertising broadcasts based on current traffic to achieve the guaranteed total number of contacts.
Both sites offer collaborative materials, branded content and special projects developed in collaboration with advertisers.
You can find more information in the project presentation below or contact us directly.